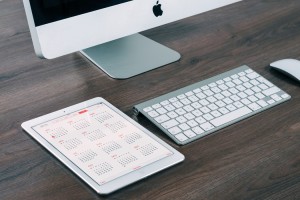 Calendar of Events
Location and Registration:
River's Edge Cleveland  is located at 3430 Rocky River Drive, Cleveland
Call 216-688-1111, ext 251 or  register online at RiversEdgeCleveland.com
Events Calendar–See programs page for class descriptions
Tai Chi and Qigong:
Tai Chi Easy on Mondays 
5:30-6:30 pm
Fee: $ 8/class
You can pay walk-in  each week, or you can register for up to 4 classes online. RiversEdgeCleveland.com. Use/redeem at any of the Monday classes in 2017.
Come join us as we practice, learn, experience the health benefits of Qigong and Tai Chi. In the summer, (weather permitting) class will be held outdoors on the patio.  It is a beautiful shaded area to the right of the current entrance.  I will greet you by the door. I will bring tea for you to enjoy too!
Saturday, February 11, 2017
Tai Chi EasyTM Certified Practice Leader Symposium
10:00am-2:00pm (includes lunch) at River's Edge Cleveland
Fee $29
RSVP to amhorn11@aol.com by Feb 4 and  pay fee at the door
Prerequisite – Certified Tai Chi EasyTM Practice Leaders

Saturday, April 29, 2017
World Tai Chi Day: 10:00-11:00 a.m.  Free class, open to the public
Come join with people all across the world–in hundreds of cities and over 70 nations–in this free annual global health  and healing event right in your own backyard.
Saturday May 27, 2017
Activate the Healer Within
 9:00am-12:00pm
Fee : $30 (includes morning coffee) Come learn and have fun!
How strange that we would produce the most profound medicine within our own bodies, and then, somehow, forget to use it. In this morning retreat you will be taught the basics of Bu Zheng Qigong's (Vitality Enhancement Method ) four baskets of practice: gentle movement, breath, self-applied massage and a quick and easy mindfulness meditation technique that anyone can do in minutes. These techniques can be done anywhere, at any time, by anybody–sitting, standing or lying down.
Friday April 27-Sunday April 30, 2018
Tai Chi EasyTM  Practice Leader Certification Training
8:00 am-5pm each day 
Flyer and details will be posted soon.