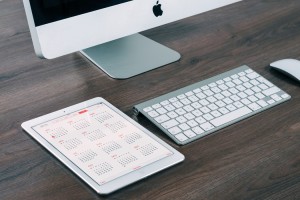 Calendar of Events– See Programs page for class descriptions
Location and Registration: River's Edge  is located at 3430 Rocky River Drive, Cleveland
Call 216-688-1111, ext 251 or  register online at RiversEdgeCleveland.com
Tai Chi and Qigong:
Tai Chi Easy on Mondays 5:30-6:30 pm at River's Edge,   Instructors: Phyllis Schoenberger and/or Mary Holtz, both Tai Chi Easy Practice Leaders.
  Fee: $10/class. You can pay walk-in  each week, or you can register for up to 4 classes online. . Use/redeem at any of the Monday classes in 2017. Come learn, practice,  experience the health benefits of Qigong and Tai Chi.
 February, 24 2018 
Activate the Healer Within
 Saturday, 9:00am-12:00pm at River's Edge
Fee : $30 (includes morning coffee) Come learn and have fun!
Instructor: Antoinette Horn
With or without a physician, with or without medical intervention, the natural medicine that we produce–our healer within- is working to heal us and sustain our health. Inspired by The Healer Within by Roger Jahnke, O.M.D use traditional Chinese mind-body-spirit practices to release your body's own medicine and access inner peace and well-being. Learn and practice four simple medical Qigong techniques that activate the natural medicines that we produce within.
April 20- April 22, 2018
Certification Training: Tai Chi EasyTM  Practice Leader
Friday – Sunday, 8:00 am-5pm each day at River's Edge
Instructors: Antoinette Horn and Bob Wolfe
No prior Tai Chi Experienced Needed! The healthcare/wellness industry is growing fast.  There is an increasing need for qualified Tai Chi practice leaders in the community. Enrich your life and the lives of others with the powerful gift of Tai Chi Easy self -care.
Register by March 30, 2018  to receive early bird discount,  and to reserve  lodging at River's Edge.

 April 28, 2018
World Tai Chi Day
Saturday,10:00-11:00 a.m. at River's Edge
Free class, open to the public
Come join with people all across the world–in hundreds of cities and over 70 nations–in this free annual global health  and healing event right in your own backyard.
September 8, 2018
Tai Chi for Balance,
Saturday 9:00am-noon at River's Edge
Fee $30 (includes morning coffee, tea)
Instructor: Antoinette Horn
Do you know how people lose balance, and how Tai Chi help balance? Safe and easy to learn. Experience the warm ups, Tai Chi stance, meditation, and a simple 8 movement modified Guang Ping Yang form designed specifically to develop strength, stability and relaxation for building balance.